This Saturday, October 22nd, I'll be heading back to Eugene (site of my most recent 24 hour Comics event) to give a perspective talk and live drawing demonstration at noon at the University of Oregon's Downtown Baker Center in connection with the DIVA Art Of The Graphic Novel exhibit. This will largely replicate the presentations I gave at Stumptown in April and at Gage Academy in September. I'll be showing examples of work done over the whole of my career and even before: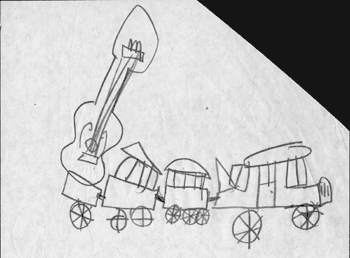 David Chelsea is reading:
The Cardboard Valise
by Ben Katchor


Mostly I'll concentrate on pieces drawn over pre-existing perspective grids, such as those found on the bonus disc of my new book Extreme Perspective!, and I'll be signing copies of that book, among others.
David Chelsea will give a free art talk on drawing "Keeping it in Perspective"
Saturday, Oct. 22nd, 2011 at noon
The UO Baker Center.
325 E. 10th Ave.
Eugene, OR
Phone: 541-346-4231
Go Ducks!