Not necessarily the best, but certainly the biggest. This sketchbook was given to me by Gloria Moyer, the art director at Longman Publishing. I had been illustrating one of their English As A Second Language textbooks, and Gloria had noticed that I carried a sketchbook with me everywhere. She presented me with one of Longman's dummy dictionaries, a bound book with blank pages made to give them an idea what the real dictionary would eventually look like. I have never counted the pages, but they must number in the thousands. To give you some idea of its dimensions, I would ordinarily go through three or four sketchbooks a year in those days. This book I carried around for about five years, 1984- 1988. Having so many pages kind of unleashed the floodgates for me,and the book contains a wide variety of drawings.Eventually I constructed this jacket from cardboard and masking tape to protect the covers: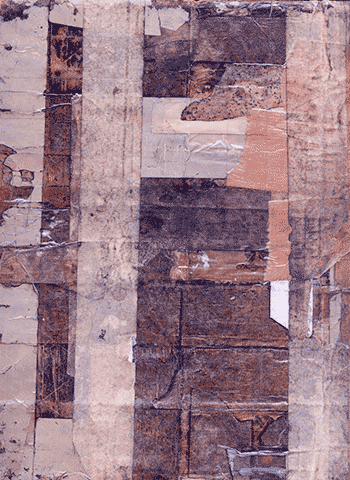 David Chelsea is listening to:
Little French Songs
by Carla Bruni


I hadn't looked inside the book for several years, until an old New York friend recently asked me to send her copies of the caricatures I used to draw of poets, performance artists, and folk singers from Open Mike Night at the Lower East Side performance space ABC No Rio (a real misnomer; the room was too small to need a microphone), so she could post them on her Facebook page. After scanning a bunch of those images, I decided to scan some of my other favorite drawings from the book and put up an album on Comics Lifestyle (which joins other albums such as Juvenilia, Letters To Geoff, and Camera Lucida Drawings)
The ABC No Rio caricatures are kind of the least of what's in there, though there are an awful lot of them. Most of the performers are as unknown now as they were then, but a few went on to modest fame. Poet John S. Hall, founded the band King Missile, best known for their song Detachable Penis:
Open Mike host Matthew Courtney is now a familiar fixture on Soho streets, selling paintings done on newsprint. He was the subject of this documentary.
During those years I lived in New York, but made many trips to my home town of Portland, where I drew the newly erected Portlandia statue and this portrait of my grandparents:
I also visited Mexico, France, Italy and Canada:
I did a yearlong study of anatomy at the New York Academy Of Art: part of it was drawing from cadavers:
As an exercise in anatomy, I had some fun getting under the skin of images taken from porn magazines:
I met my future wife Eve in 1986, not at ABC No Rio, but at a similar performance space called Brainstain Basement Theater. This sketchbook contains my first drawings of her:
There are many early celebrity caricatures which prefigure eventual work I did for the New York Observer and other clients:
A lot of the drawings are sick cartoons, often about the news of the day. This cartoon drawn after the Challenger disaster in 1986 is one of the better ones:
I also used the book as my appointments calendar:
There are many early drafts of the strips that eventually became my first graphic novel David Chelsea In Love, including this exercise in isometric perspective:
I began a prequel to David Chelsea In Love about a previous romance, but dropped it largely because the woman in it , unlike Minnie, was far more into me than I was her, and I ended up treating her very badly indeed. Perfect candor is a lot easier to pull off when you feel yourself to be the injured party.
Gloria Moyer never did see the sketchbook entirely filled. Presumably if she is still alive she is long retired. I owe her a deep debt of thanks.
Longman's English As A Second Language materials are now issued through Pearson Publishing, but there is still a Longman Dictionary in print. In years since, I have looked for another dummy dictionary without success.