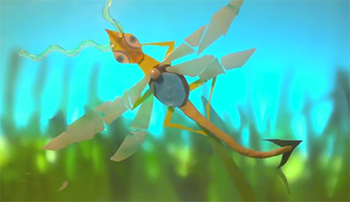 View the highly awaited new animation from Rebecca Celsi's StudioAttic Productions on YouTube. A story of the secret world in one child's garden- and how she discovered it. Music by the infinitely talented recent high school graduate Ben Celsi. Here are some screen captures to give you a taste:
David Chelsea is watching: Fargo: Season 1
with Martin Freeman


Previous blog post about Rebecca's animation.