It's the Third Thursday of the month, time to post Secret Stash material on Patreon, as well as two more pages of my new webcomic, ARE YOU BEING WATCHED?
David Chelsea is reading:
One Man Against the World: The Tragedy of Richard Nixon
by Tim Weiner


In this installment, Mugg is on his way to sell his soul to the devil. This gives me a chance to show him in transit by various methods, in a way that echoes the opening sequences from both of my perspective books: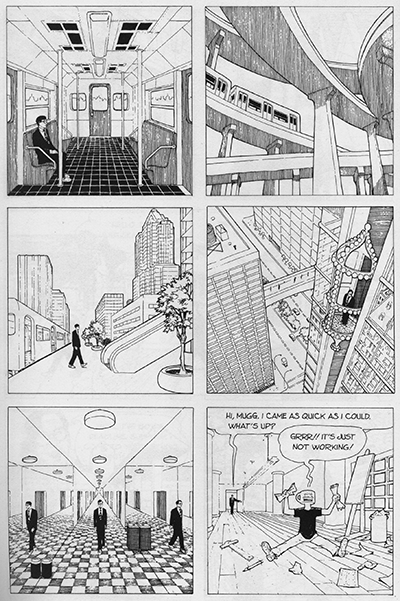 Meanwhile, the Secret Stash this month is a continuation of a series I began a few months ago, decorated envelopes from five decades of correspondence, specifically portraits of those near and dear- friends, lovers and family I've known over the years (as opposed to portraits of celebrity strangers, which are a lot more numerous). Who knows, YOU may even be one of them:
Membership has its privileges; all Secret Stash material is viewable by Patreon sponsors at the $4.99 level and above. All comics are free for anyone to look at, but if you like what you see, feel free to $how your $upport!